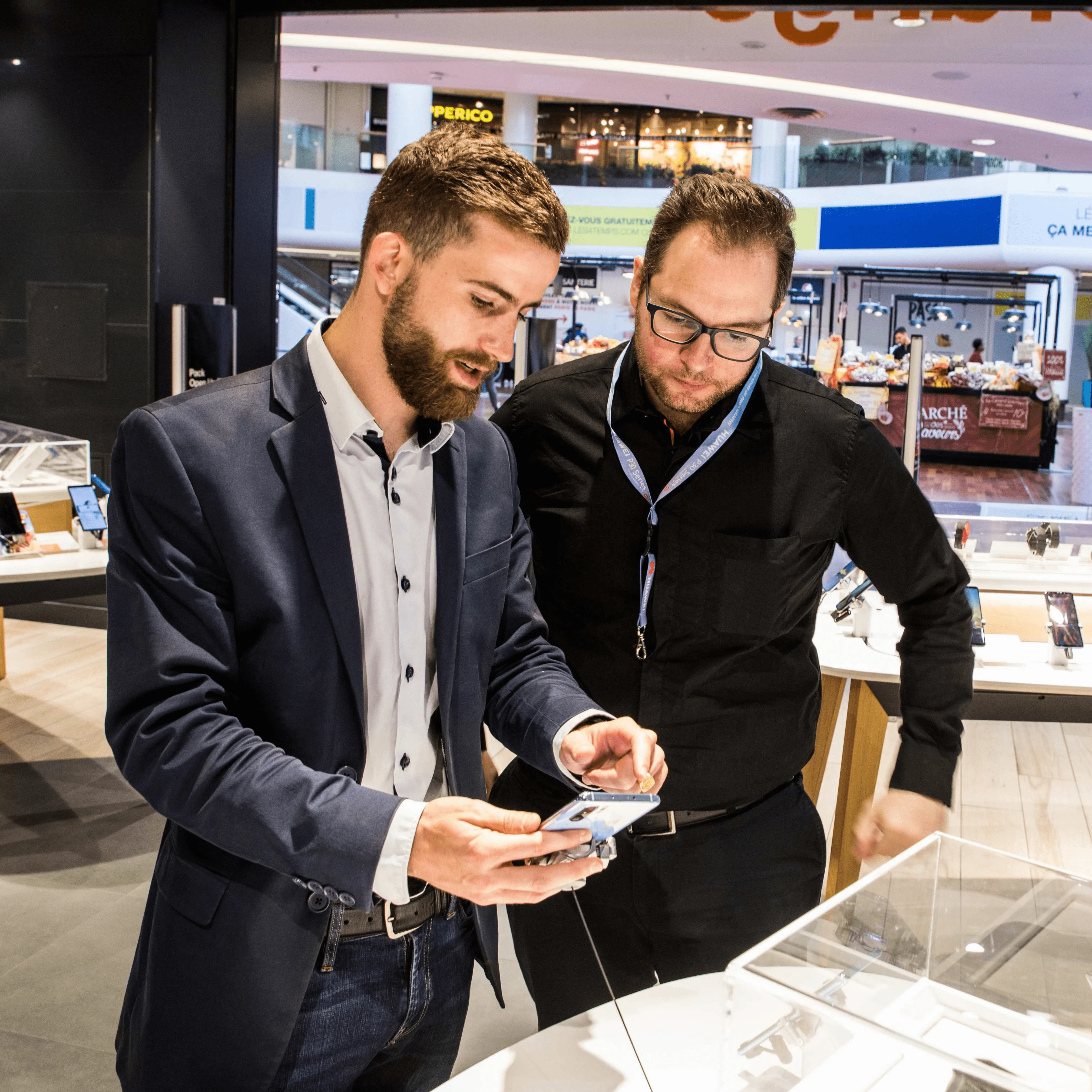 SALES PROMOTION & FIELD SERVICE LEASING
B2B & B2C
B2B and B2C sales teams to maximize sell-in, sell-out and to strengthen the retailer loyalty.
FIELD FORCE OUTSOURCING
Put your sales goals in experienced hands
Our sales experts are hand-picked sales professionals with a passion for your industry. Thanks to targeted training & team-based coaching, we ensure state-of-the-art sales-know-how and stable, reliable pools with a sustainably high level of performance.
They build up trusting and value-creating relationships with your retail partners on your behalf: safely managing the accounts, creating and maintaining optimal distribution, enforcing promotional agreements, optimizing the presentation of goods, …
Build and strengthen Retailer loyalty
Improve and expand product visibility
Set yourself apart from the competition
We ensure market share growth through stable and reliable pools of strong-selling field force experts from your industry.
Equipped with the best decision-making tools and customized visibility toolkits, our sales force negotiates the best strategic retail locations for you.
Knowledgeable & clever: the presence of our sales force never goes unnoticed and is appreciated by your retail partners.
Through virtual and physical training sessions, our coaching team provides the brand know-how that helps to inspire retailers to buy your products.
At BARON, quality and quantity are not contradictory. We optimize assignments through careful route planning and outlet selection based on smart data.
Through regular business updates, our regional managers ensure compliance with central retailer agreements at regional and market level.
Build brand preference
ROI-oriented, qualitative assignments throughout Germany
Guaranteed implementation of your Retailer agreements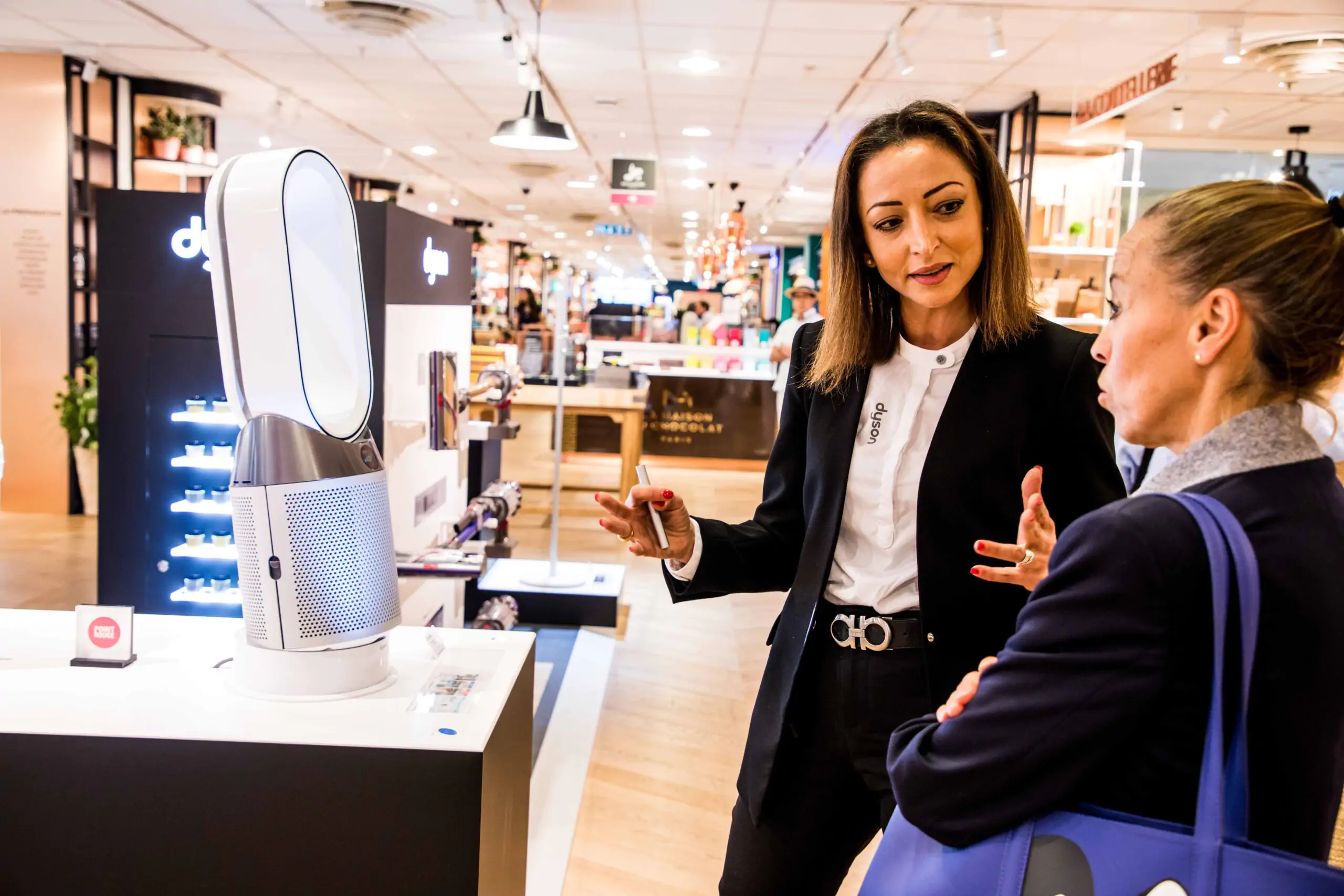 Sales Promotion
Increase sales at your strategic points of sale.
Introducing the audience to your product, taking it out of the anonymity of the shelf, demonstrating & explaining it to sell it better: This is what our sales promotion teams are passionate about.
BARON boosts your sales figures through product demonstrations directly at the shelf. Whether individually or in a group, we develop demonstration and sales approaches tailored to your objective that resonate with your target group, remove barriers to purchase and build brand preference. Consumer-friendly high-tech demos, live testing, immersive gaming experiences, skin diagnosis or fragrance advice with personalized samples for the beauty sector … anything is possible.
Experience instead of hard selling
Give your brand a face
We build up a shopping mood instead of pressure to buy. Sensitive, customer-oriented approach, solution-oriented advice, positive shopping experiences …
Our sales consultants are experts in storytelling. They live and embody your brand credibly, and build brand values alongside sales.
Like true influencers, our sales consultants use their daily presence on the ground to influence and strengthen relationships with your retail partners.
To boost your peak season sales, you can also use our teams for seasonal flights.
A lasting Retailer relationship, directly on site
Competent brand ambassadors at your service
HOW WE WORK FOR YOU
The quality processes for your Sales Force program.
Casting
Selection of the best B2B or B2C sales people from our pool
Training & Coaching
For optimal results, maximum brand affiliation and loyalty.
Motivating pay
We ensure optimal promoter and field service staff retention through motivating payment processes and mechanisms.
Feedback Session
Our sales force are your eyes and ears on the ground. We take the time to listen to them and encourage the gathering of competitor and consumer insights to constantly improve your programs.
Business & Retail Intelligence
Business & Retail Intelligence
Data shapes all our decision-making and allows us to constantly optimize our operational planning and your performance.
Do you have a project or a question? We look forward to your enquiry!
Contact