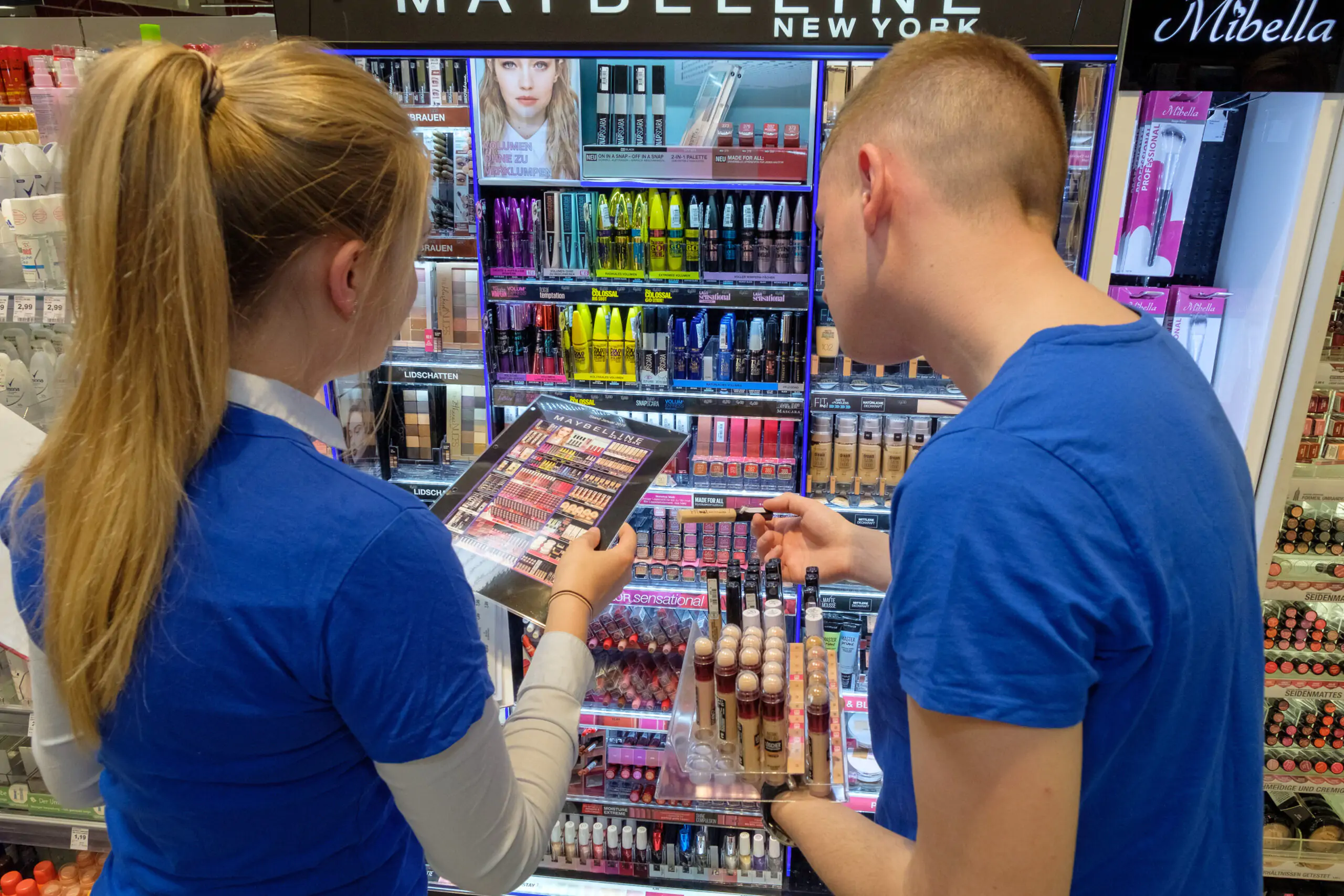 MERCHANDISING & POS SERVICES
Build and maintain visibility in the market!
VISUAL MERCHANDISING, RETAIL DESIGN & POS SERVICES
Staging and optimizing your market presence
As guarantors of your brand presence, "good enough" is not a concept that'll do it for our visual merchandisers: set-ups, adaptations, control of trade agreements, avoidance of OOS, agreements on the best listing positions or even simply a deep cleaning of your shop-in-shops …
We leave nothing to chance when installing or refreshing your brand furniture and shop-in-shop systems at the POS.
Replenishing and stocking your shelves
Ensure nationwide visibility
Temporary Merchandising Booster
Our trained and experienced merchandisers will take care of the maintenance of your shelving & furniture throughout its lifetime.
Our merchandising experts implement your products, displays & promotional materials in all your strategic markets and ensure compliance with trade agreements.
Our merchandising commandos allow you to cover a maximum number of outlets nationwide within a very short time.
From displays to the installation of furniture & shop-in-shops – our retail design experts grant the delivery of state-of-the-art set-ups and dismantling: meticulous, clean and fast.
Our expert teams take care of the maintenance & repair of your displays and furniture.
State of the Art Set Ups
Maintenance of your installations

Service from A to Z
Together we are strong. By integrating into the GLOBE GROUPE, Baron is now able to offer you a fully integrated service that optimizes costs and ensures the seamless implementation of your secondary placements.
Consulting
Together with the shopper marketing experts of the GLOBE agency, we develop innovative retail design concepts that bring your brand to life for the shopper.
Design studio & creation
Our integrated creative studio designs your displays and furniture from rough to blueprint.
Production & Logistics
Our sister branch GLOBE FACTORY – over 20 years of experience in promotion material production and event logistics – manufactures and delivers your modules all over Germany.
Upgrades and adaptations
Our long-standing network of Set Up teams and merchandisers, true experts in your distribution channels, ensures state of the art installations.
Reporting & Maintenance
We guarantee real-time control over your rollout and keep an eye on your materials for timely replacement of damaged elements – so your brand is always in the right light.
Do you have a project or a question? We look forward to your enquiry!
Contact